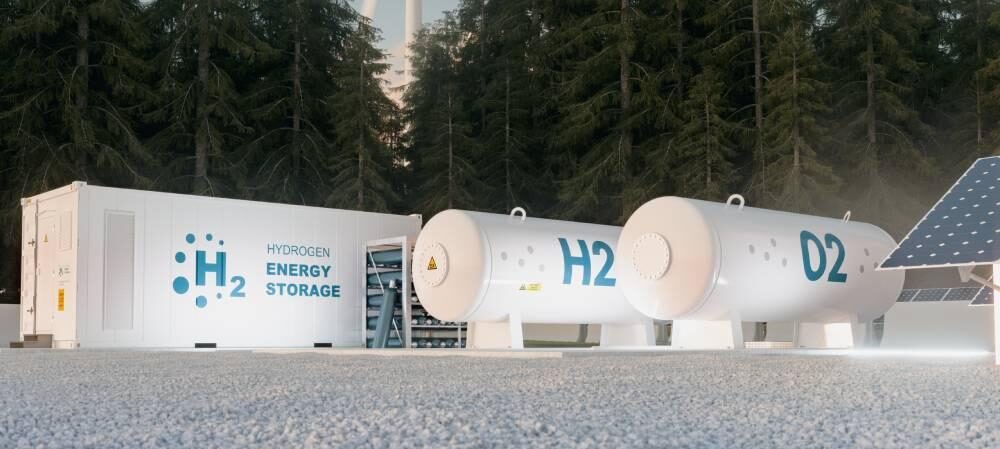 Referentie
NEYA Power Supply to feed 20 MW electrolyser of Finland's first green hydrogen production plant
Scroll
At the pioneering green hydrogen production plant in Harjavalta, our NEYA power supply feeds the 20 MW electrolyser that produces Finland's first green hydrogen. This green hydrogen is used to create synthetic fuels for aircrafts, making this project an important step towards a more sustainable future. 
The NEYA Power Supply in this project is rated at 20 MW and converts green energy into power at the right current and voltage levels required for the electrolyser. The Power Supply system includes two transformers, four rectifiers, busbars, AC switches, and a Water-2-Water heat exchanger. 
The pressurized alkaline electrolyser is manufactured and delivered by Sunfire. The flexibility and fit-to-scale properties of the NEYA power supply greatly improves the integration with Sunfire's electrolyser, enabling them to scale up to larger scale plants in the near future. 
The rectifiers in this NEYA Power Supply are set up with a Diode-IGBT chopper topology and are composed of 5 MW modules, each with an efficiency greater than 0.97 and a THDi of less than 2% during 24-pulse operation. Additionally, the power factor will be greater than 0.95, thus complying to the local grid requirements. 
The electrolyser and its power supply are scheduled for delivery in 2023, with commercial operation of the hydrogen plant set to begin in 2024. This project, currently one of the biggest hydrogen projects in Europe, is an important step towards reducing carbon emissions and promoting sustainable energy.