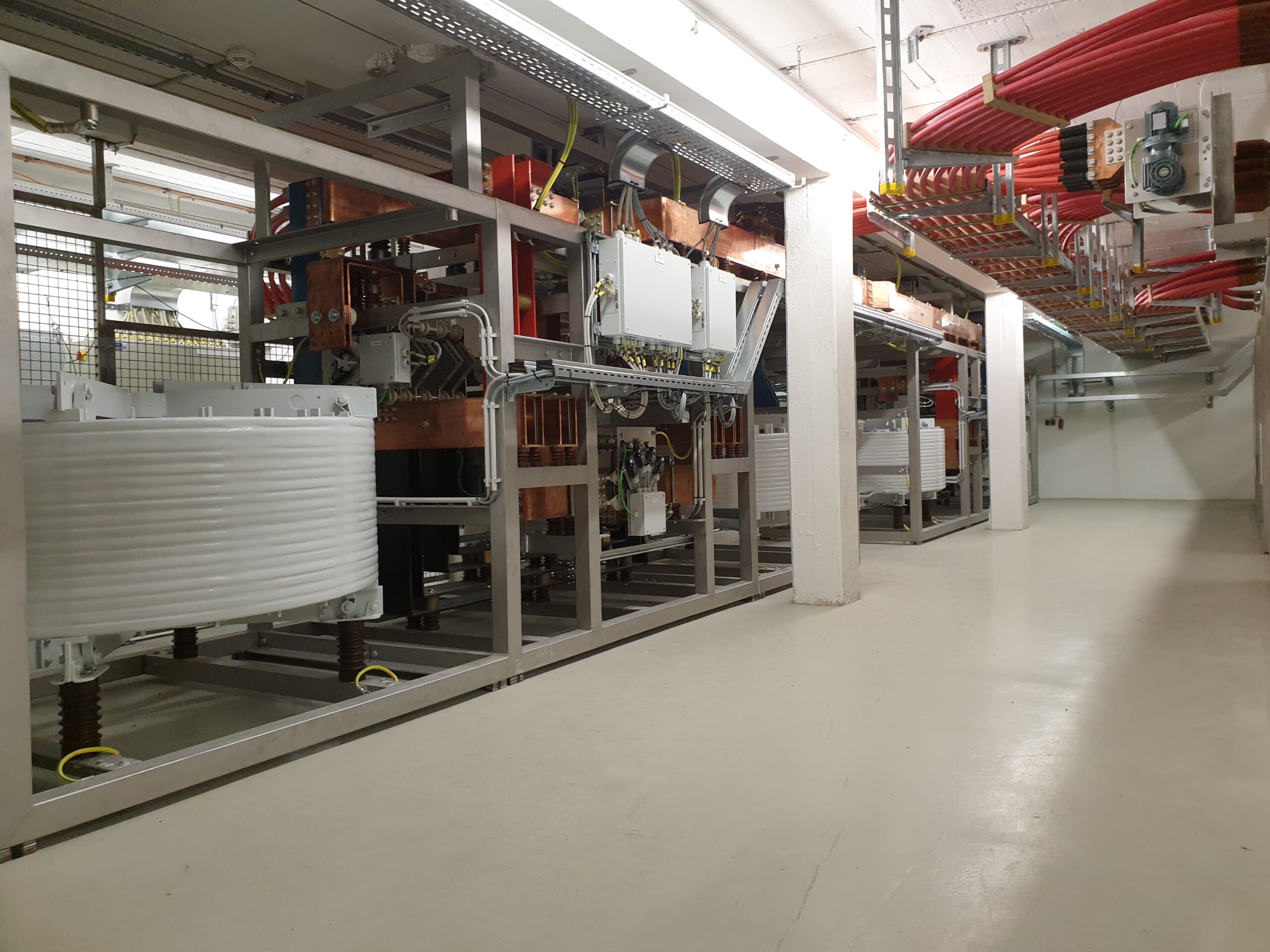 Referentie
140 MW DC converter for nuclear fusion research facility
Scroll
VONK has designed and built numerous large scale power conversion systems in the past for different industrial applications. The experience gathered with these systems over the years is now being used to its full extent in designing and building our NEYA Power Supplies for large scale electrolysers.
One striking example of a large scale power supply that VONK has recently built and commissioned is a 140 MW converter that provides DC power to create a magnetic field used for nuclear fusion research. The VONK converter system is installed at the most advanced nuclear fusion facility in the world, at the Max Planck Institute for Plasma Physics in Munich.
The power conversion system consists of 4 units of 35 MW each which can operate in multiple modes, at voltages and currents of maximum 1500V and 45,000A.
Read more about IPP here.